Brian:
The Weight of Things – Marianne Fritz, Dorothy: A Publishing Project
Whoa. A simply told simple story that ventures into dark and devastating territories. I put it first on this list for a reason. Please, go: read this book.
Dreambox of Another Kind – Alfred Starr Hamilton, Song Cave
Subtle, sublime, witty, wry, an other-worldly poetry collection. It changed the way I look at poetry, and is now one of the most important influences on my own work.
Preparation for the Next Life – Atticus Lish, Tyrant Books
Technically Preparation was first published in 2014, but after winning the Pen/Faulkner it was reissued with a new cover in November of 2015. It also happens to be incredibly, insanely, amazingly good.
A Manual for Cleaning Women – Lucia Berlin, FSG
Lucia Berlin spent several weeks this summer as my new favorite writer. This posthumous short story collection is full working-class people facing working-class problems. Her economy of language and use of humor to tell these gritty stories are just a little bit of what makes these stories so astonishing.
Tsar of Love and Techno – Anthony Marra
A novel collection of short stories. But don't be fooled: read from front to back this is actually a novel with characters and events weaving seamlessly through each and every story, until it all wraps up at the end.
Extracting the Stone of Madness: Poems 1962 - 1972 – Alejandra Piznarik, New Directions (March 28)
Obsessed with themes of solitude, childhood, madness, and death Piznarik certainly has everything I look for in a poet. And New Directions has never steered my wrong.
Solutions and Other Problems – Allie Brosh (October 25)
I can't even think about Allie Brosh's Hyperbole and a Half without chuckling to myself – and sometimes out loud. If her follow up is half as fun and outrageous as her first, I'd be more than content.
Stork Mountain – Miroslav Penkov, FSG (March 15)
A personal, political, and historical novel set near the Bulgarian-Greek-Turkish border featuring a young Bulgarian who returns home hoping to escape his mediocre life in America.
Albina and the Dog-Men – Alejandro Jodorowsky (May 10)
Jodorowsky's Where the Bird Sings Best probably should have been included in my top 5, but I wanted to spread the love. In Jodorowsky, everything is strange: magic reigns supreme in his carefully crafted worlds, the everyday takes on the power of myth. Albina is described as A modern-day Kafka story on hallucinogens. So yeah, sign me up.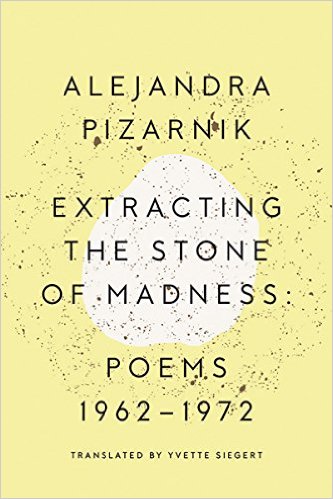 Ikwo:
Here- Richard McGuire
This time traveling graphic novel is a show-stopper.In this 2015 expansion of his 1989 6-page comic, McGuire imagines a single corner of a room over the span of millions of years. A simple enough premise, but this beautiful book will move you.
More Happy Than Not - Adam Silvera
16-year old Aaron growing up in the Bronx is on a mission to find his happiness. But there are just a few things in the way--like a program that can cancel out your memories and sorta-maybe-friends. This Young Adult debut from Silvera is what you were expecting and so much more.
Under the Udala Tree - Chinelo Okparanta
Ijeoma recounts her childhood in 1960s Nigeria--a time when the country was at war with itself, a time when Ijeoma herself first fell in love with another girl from a different tribe. In her debut novel Okparanta shines as she weaves the history of a country and a young girl seamlessly.
The Princess and the Pony - Kate Beaton
From the mind that brought you Hark! A Vagrant comes a lovely story about a sparky warrior princess who wants a strong, warrior horse for her birthday. Instead she gets a plump pony who does little but be silly. How will they ever get along?
The Five Stages of Andrew Brawley - Shaun David Hutchinson
Andrew Brawley is running from a traumatic event that killed his entire family. He chooses to hide in the hospital where they died, but soon finds he's no better there because there's a boy who was set on fire, and Death who forgot to take him the first time around. This book is a moving reflection on living, friendship, and being brave even when you're scared.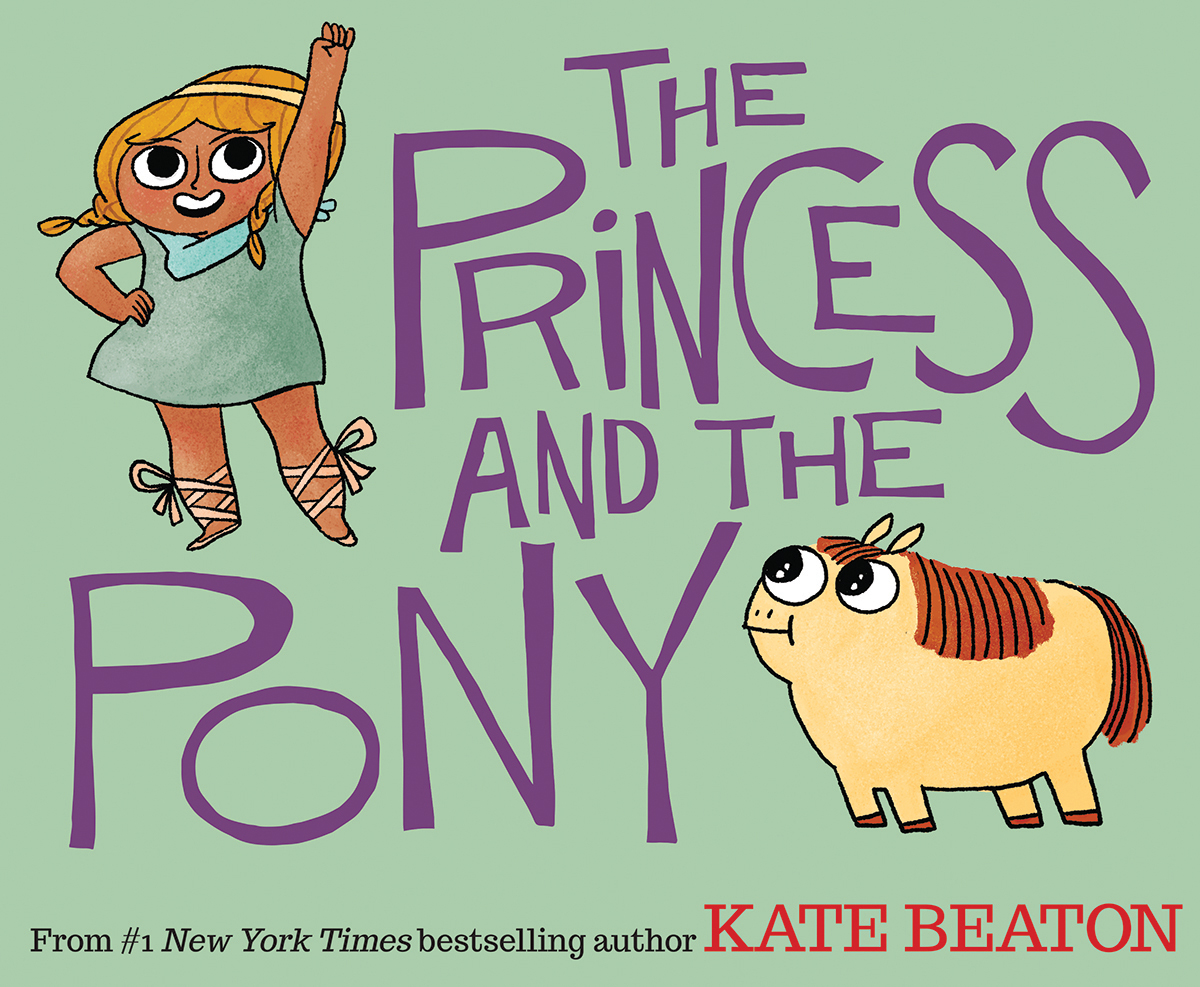 What Is Not Yours Is Not Yours: stories - Helen Oyeyemi
Oyeyemi's newest work is framed by the idea of keys--all sorts of keys that do all manner of things (which is such an Oyeyemi premise). This is her first collection of short stories, and I bet it's every bit as breathtakingly magical as her 2014 novel Boy,Snow, Bird.
Morning Star - Pierce Brown
Brown stunned readers two years ago with a science fiction book set seven centuries in the future on Mars. And now, we get to see how the Red Rising trilogy ends. It's a marriage of Hunger Games and espionage that is near impossible to put down.
The Unfinished World: And Other Stories - Amber Sparks
Astronauts, sculptors, warriors--oh my! A successor to Kelly Link and Karen Russell, this bizarre but fantastical collection by Sparks is not to be missed.
The Literature Book: Big Ideas Simply Explained - DK
Thanks to DK's Big Ideas Simply Explained series, Shakespeare, philosophy, and science are NBD (no big deal). Lovers of literature can now explore the history of books in a 350-page compilation that will make you look like you've read every book ever written.
The Girl From Everywhere - Heidi Heilig
Your dad is a time traveler who is trying to return to the time before your mom died, to save her. Simple enough if it didn't mean your very existence might be erased too. Rae Carson meets Sabaa Tahir in this anticipated Young Adult debut.
Taylor:
Almost Famous Women - Megan Mayhew Bergman
These stories take inspiration from historical figures, women who attained a certain degree of celebrity but whose stories have never been fully imagined. We meet Lord Byron's illegitimate daughter, Edna St. Vincent Millay's sister, a conjoined twin, and a member of the first all-female integrated swing band.
The Half Brother - Holly LeCraw
LeCraw never eases the emotional tension. The novel begins with an epigraph from gifted teacher-writer Andre Dubus, who says he "learned to walk into a classroom wondering what I would say" rather than planning. The Half Brother captures his spirit, and the result is one of the finest school-set novels in recent memory.
ingle, Carefree, Mellow - Katherine Heiny
Nina is sleeping with her running partner; Sasha has agreed to meet her lover's wife for a drink; and Gwen is in love with her roommate. Each story in Katherine Heiny's collection doles out gems that are so authentic and outrageous I wanted to read them out loud to a friend over the phone — like the opening lines of the story "Blue Heron Bridge": "The worst thing about the affair, Nina thought, was that it made her so impatient with the children." Be ready to laugh and hoot, and then buy Single, Carefree, Mellow for all your girlfriends — but probably not your mother-in-law.
The Blondes: A Novel - Emily Schultz
Hazel, a graduate student who has been having an affair with her married professor, discovers her pregnancy and witnesses the beginning of an epidemic on the same terrifying day. The mysterious illness, in which blond women attack strangers with rabid ferocity before dying themselves, seizes the country, and Hazel struggles to get home in the midst of the madness. The Blondes is scary and deeply, bitingly funny — a satire about gender that kept me reading until 4 in the morning — and a fine addition to the all-too-small genre of feminist horror.
Summerlong - Dean Bakopolous
Summerlong
is the story of a marriage disintegrating. Of youth fading. Of a single, hot summer in a small college town in Iowa and how it destroys the lives of a local real estate agent, a frustrated novelist, a floundering actor and a grieving young woman. It's a sharply observed and smartly written book, but it's also one that's haunted by death and sorrow and the terrible heartbreak of growing old. It captures the that instant of perfect equilibrium, where everything is exactly right — when love and family and career have come into exquisite balance. And then the instant
after
when everything you thought you've built just falls to pieces.